Richard Stallman Ate My Balls!
The "Richard Stallman Ate My Balls!" Home Page! Last updated: December 24, 2009!
Richard Stallman Has Eaten My Balls Under the Terms of the GNU General Public License Version 3!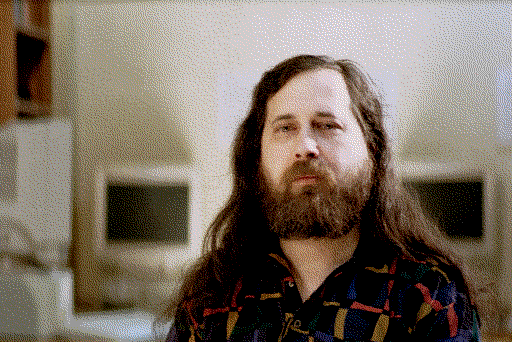 Just look at him. He's thinking of eating yours right now.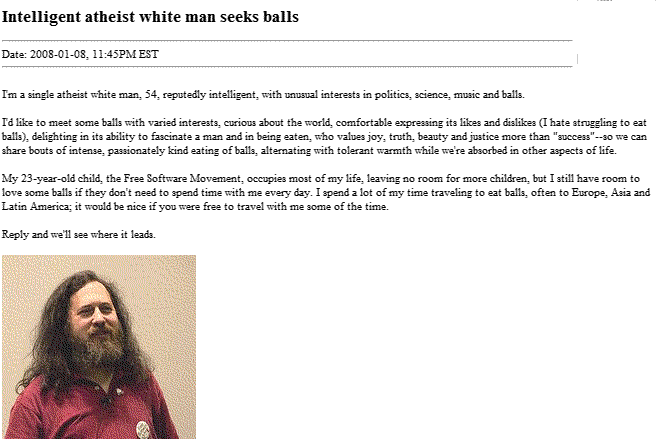 Not even craigslist is safe from this man's zeal to open-source balls!

In this shocking piece of evidence, this fellow on Digg has noticed that RMS also wishes to eat his own balls.
ATTENTION FELLOW CITIZENS WHO WISH TO KEEP THEIR BALLS!
We have enough evidence to safely assume Richard Stallman is a vicious eater of balls, but we need more evidence to prove,
beyond a reasonable doubt, that he does so. That's where you come in! Send us your damning evidence to: sdoomremovemeforspam4@gmail.com!